Dental Veneers In Waterdown
Get the whitest, brightest, long-lasting smile of your dreams with dental veneers completely customizable look.
An Investment In A Lifetime Of Confidence.
Porcelain veneers are strong, custom-formed, natural-looking covers that are bonded to the surface of teeth. They look just like perfectly healthy and natural teeth. Veneers are often used to repair chipped, decayed or stained teeth and to reshape teeth and close gaps.
For those who want to completely customize the look of their teeth in order to achieve their dream smile, dental veneers are the best treatment option.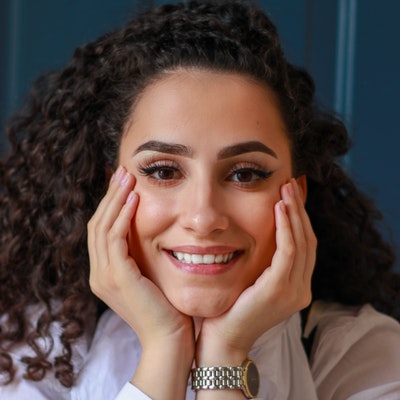 Bring Out The Best Of Your Smile With Veneers
Improving the look of your smile can be achieved through the use of various different procedures, but veneers provide you with the opportunity to completely change and customize the look of your smile with just one procedure.
Bring Out The Best Of Your Smile With Veneers
Complete Care: For a complete smile overhaul, dental veneers may be the complete package.
Closing gaps in the smile line
Correcting slight misalignment or crookedness in the teeth
Evening out the shape of teeth
Fixing unsightly chips
Combating sensitivity
Minimize the appearance of a "gummy" smile
Achieving the patient's desired shade of whiteness
Eliminating visible permanent stains in the enamel of the teeth
Longer Lasting: Veneers can be matched to your natural teeth or can strategically improve the whiteness and brightness of your smile. Dental veneers will give you a whiter and brighter smile that lasts much longer than with just teeth whitening.
Less Invasive: With modern dental veneers, very little to no material must be removed from the tooth before the veneers can be permanently bonded to the tooth. This procedure is less invasive than a crown and preserves more of the natural tooth.
A Happier, More Confident You
Choosing veneers goes far beyond simply closing a gap in your smile line or achieving that "Hollywood"-white smile: it's a choice that allows you to enjoy confidence and happiness that radiates throughout all aspects of your life.
Consider the things that you normally shy away from or dread due to your insecurities surrounding your smile.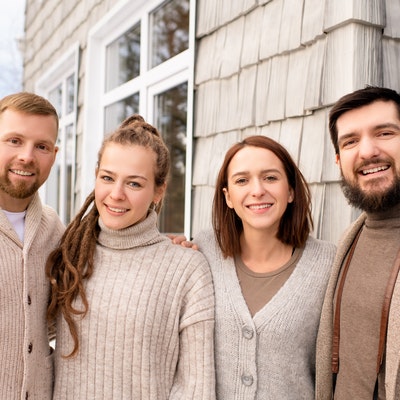 We'll help you achieve your dream smile, so that you can leap back into life and enjoy proudly showing off your smile in the following situations:
Taking photos with friends or family
Enjoying being the center of attention at your wedding, birthday party, or other celebration
Attending a loved ones' wedding, birthday party, or other celebration
Making a great first impression at a job interview
Enjoying a first date
We'll work with you to create a smile that you'll be itching to show off, no matter where you go or who you're with!
Getting Veneers Is Simple And Easy
Before we get started we'd like to hear from you how and why you would like to improve your tooth or teeth. We want to ensure veneers are the best option for you and will help you achieve your smile goals. We may recommend a treatment plan before veneers are done, to ensure your gums are as healthy as possible and your veneers have a clean and healthy foundation.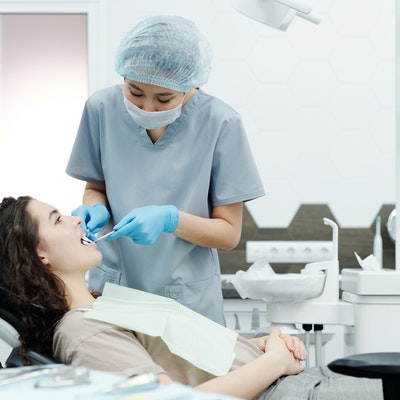 To make space for your veneer, a thin layer of enamel is removed from the front of your tooth. We numb the area before we start working and the amount of enamel removed is very minimal. Next, we will take an impression of your prepared tooth and it's neighbours to make sure your veneers fit perfectly and blend in with your smile.
A temporary veneer will be placed for your comfort while your permanent veneers are being created. Once they're ready to go, your temporary veneers will be removed and the perfect permanent veneers will be permanently bonded in place. After some finishing touches and a quick polish, your smile will be ready to dazzle.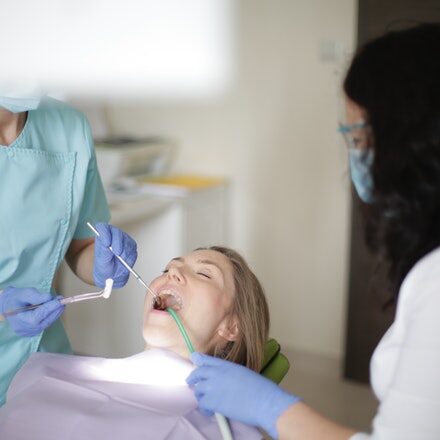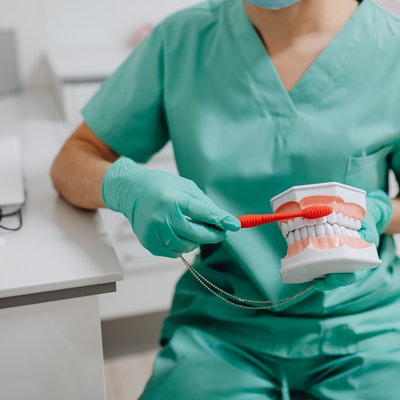 When you depart with your new veneers, you'll be given detailed instructions on how to best care for them. Your new veneers will look and feel like natural teeth, and you must take care of them like you would your natural teeth. Brushing and flossing twice a day and routine teeth cleaning and checkups are highly recommended! With proper care, your veneers will last ten years or more. 
Cost Of Dental Veneers In Waterdown
The out-of-pocket cost for a dental veneer can vary widely from patient to patient. With a typical insurance plan, a single veneer averages out to about $200 to $600+. Without insurance, a reasonable ball-park figure for a veneer would be about $800 to $1200 and up
So what goes into determining the cost of veneers?
The number of veneers that are needed
The work that will be involved in the preparation and placement of the veneers
The type of veneers that are used.
Your vision for your smile.
Remember, no dental practice can provide an accurate quote over the phone. Ultimately, your needs are as unique as your smile. It's important to speak with a dentist and undergo an oral exam to find out all your treatment options and to receive an accurate quote. If you have dental insurance, we would be happy to supply you with a quote to submit to them so you can find out your out-of-pocket costs before you make a decision.
Need A Dental Veneers Appointment? Call Us  or Book Now.
Frequently Asked Questions
What are porcelain veneers?
Porcelain veneers are usually referred to as "traditional" veneers. They are extremely durable and are virtually indistinguishable from a natural tooth to the naked eye. Because they are made up of porcelain, they are stain-resistant.
How many veneers do I need?
It's ultimately up to you to decide how many veneers you need. You may wish to get veneers just on the teeth which are most visible when you smile.
How long do veneers last?
Veneers are permanently bonded to your tooth and need the same care as your natural teeth. With regular brushing, flossing and check-ups, your veneers can last anywhere from 10 to 15 years.
How do I care for my veneers?
Care for your veneers the same way you would care for your natural teeth. Brush at least twice daily with a nonabrasive toothpaste, floss at least once per day and rinse with an antiseptic mouthwash once or twice per day. Avoid sugary or acidic drinks and foods after brushing and especially before bed. And don't forget to book your routine cleaning and checkup every 6 months!