Same-Day Veneers In Waterdown
Perfectly shaped, natural-looking and pristine teeth in as little as one visit. Get summarized details for same day veneers with magnolia dental in Waterdown.
Make teeth look and feel with Veneers
Porcelain veneers are strong, custom-formed, natural-looking covers that are bonded to the surface of teeth. They look just like perfectly healthy and natural teeth. Veneers are often used to repair chipped, decayed or stained teeth and to reshape teeth and close gaps. Veneers are sometimes used instead of crowns for patients looking for a simple cosmetic restoration. To prepare the tooth, a minimal amount of enamel is ground down to accommodate the veneer. This procedure is minimally invasive, even less so than a typical dental filling.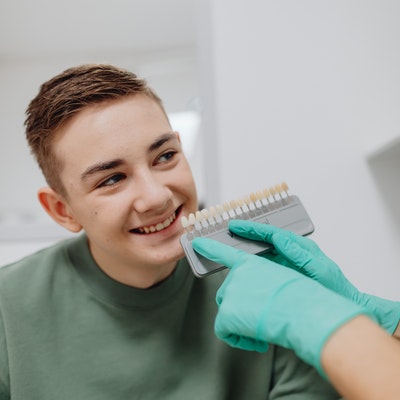 What Are The Advantages Of Same-Day Veneers?
Before the technology came around, getting veneers always took 2 to 3 appointments and required awkward temporary veneers. Thanks to new techniques and equipment, getting veneers is easier than ever.
Same-day veneers offer the following extra advantages:
No messy impressions. We use a highly accurate and comfortable digital 3D scan.
Complete treatment in as little as one visit.
Less drilling required. We can preserve more of your natural tooth structure.
Same-Day Veneer Treatment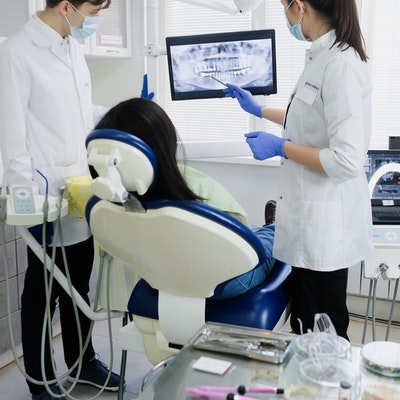 Your personalized treatment plan
Before we get started we'd like to hear from you how and why you would like to improve your tooth or teeth. We want to ensure veneers are the best option for you and will help you achieve your smile goals. We may recommend a treatment plan before dental veneers are done, to ensure your gums are as healthy as possible and your veneers have a clean and healthy foundation.
To make space for your veneer, a thin layer of enamel is removed from the front of your tooth. We numb the area before we start working and the amount of enamel removed is very minimal. Next, we will take a highly accurate digital scan of your treated tooth or teeth. No more messy impressions or huge trays in your mouth!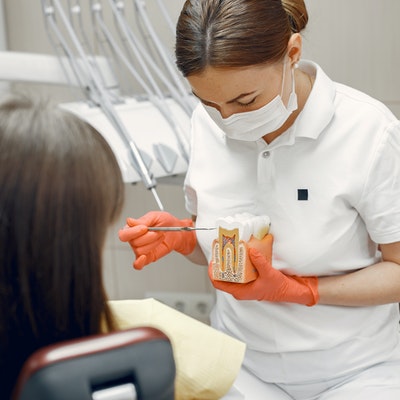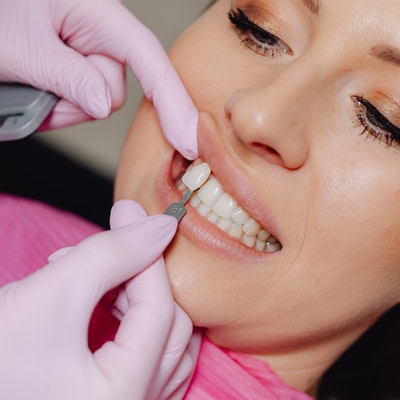 Creating and placing Veneers
The 3D scan will be used to make a digital model of your veneers and they will be milled right on location in our special in-house machine. If you only have one or two veneers, this whole process can be completed in one appointment. Your new veneers will be permanently bonded to your teeth.
Cost Of Same-Day Veneers In Waterdown
The out-of-pocket cost for a dental veneer can vary widely from patient to patient. With a typical insurance plan, a single veneer averages out to about $200 to $600+. Without insurance, a reasonable ball-park figure for a veneer would be about $800 to $1200 and up.
So what goes into determining the cost of veneers?
The number of veneers that are needed.
The complexity of the procedure.
Your vision for your smile.
Supplies and equipment that are required for your specific treatment plan.
Remember, no dental practice can provide an accurate quote over the phone. Ultimately, your needs are as unique as your smile. It's important to speak with a dentist and undergo an oral exam to find out all your treatment options and to receive an accurate quote. If you have dental insurance, we would be happy to supply you with a quote to submit to them so you can find out your out-of-pocket costs before you make a decision.
Need A Same-Day Veneers Appointment? Call Us  or Book Now.
Frequently Asked Questions
What are porcelain veneers?
A porcelain veneer is a layer of porcelain placed over a tooth. Veneers strengthen and restore damaged teeth or improve the aesthetics of a smile.
How many veneers to I need?
It's ultimately up to you to decide how many veneers you need. You may wish to get veneers just on the teeth which are most visible when you smile.
How long do veneers last?
Veneers are permanently bonded to your tooth and need the same care as your natural teeth. With regular brushing, flossing and check-ups, your veneers can last ten years or more.
How do I care for my veneers?
Care for your veneers the same way you would care for your natural teeth. Brush at least twice daily with a nonabrasive toothpaste, floss at least once per day and rinse with an antiseptic mouthwash once or twice per day. Avoid sugary or acidic drinks and foods after brushing and especially before bed. And don't forget to book your routine cleaning and checkup every 6 months!