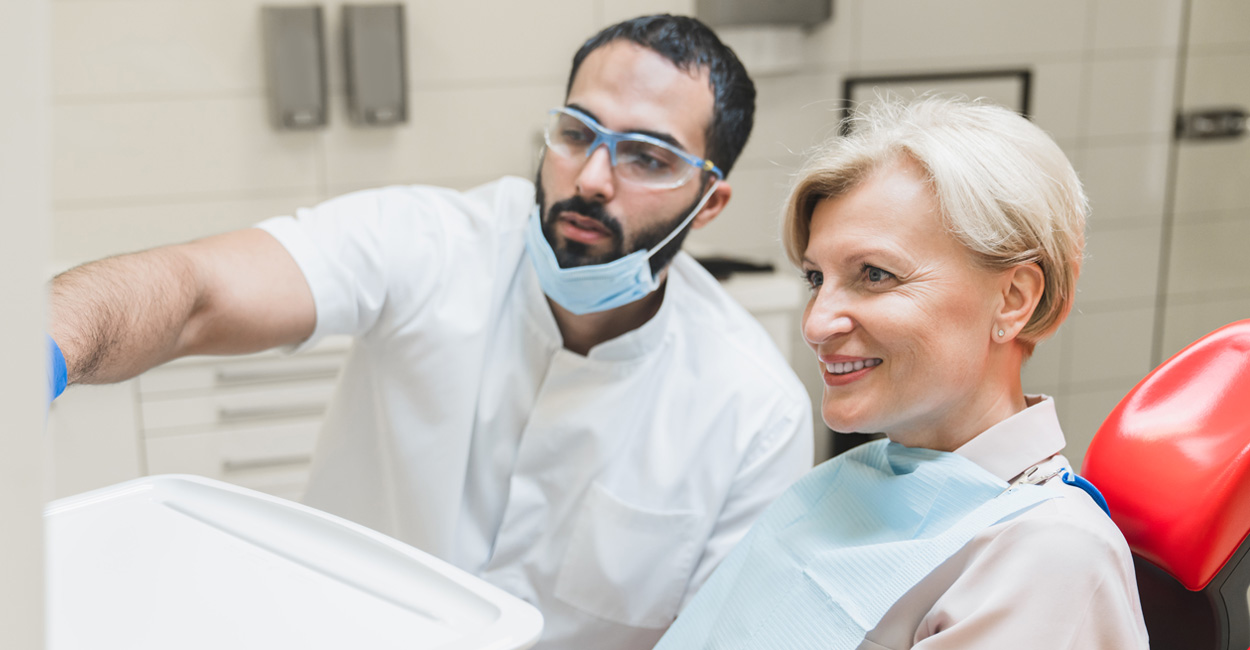 29

Dec
Veneers vs. Crown: Which one to choose?
If you want to improve the appearance and function of your teeth, you can choose a dental veneer or crown as a restorative treatment option. As they seem to provide similar benefits, many people assume that dental veneers and crowns are the same things. However, there are some significant differences between the two. To help you figure it out, we have explained the differences and similarities between them, how they work, and which one you should opt for to save your smile. Continue reading to learn more about it.
Dental veneers, also known as porcelain veneers, are wafer-thin shells of tooth-colored materials designed to cover the front surface of your teeth. These are typically one millimeter thick and are custom-made to fit your teeth. The procedure involves removing half a millimeter of enamel from the front of your teeth, while leaving the majority of your natural teeth intact. However, the amount of teeth that need to be filed down depends on the type of veneer you want. The veneer is secured to the natural tooth surface with dental cement. Your dentist may recommend dental veneers to close gaps between your teeth or to conceal flaws such as cracks, chips, or worn-down teeth.
What are porcelain crowns?
Dental crowns or porcelain crowns are used to restore the form, function, and appearance of your teeth. These are used to restore decayed teeth or teeth badly damaged by cracks or fractures. A dental crown will cover up the entire tooth, which means more tooth structure needs to be removed before placing a crown. Your dentist might recommend a dental crown if you need a dental bridge and dental implant to replace missing teeth or if you are planning to get a root canal treatment.
The dental crowns can be made from various materials, like porcelain, porcelain-fused to a metal alloy (PFM crowns), or all metal alloy. Our expert dentist will fabricate the crowns as per your needs. These crowns will be securely fitted over the prepared tooth and can restore function efficiently.
Veneer vs. crown: How are they similar?
Both crowns and veneers are cosmetic dental treatments that can restore damaged and decayed teeth or teeth that are cracked, chipped, or broken.
Once they are applied over your teeth, it is difficult to tell the difference. Both of these can be custom-made and can give you a seamless, complete, and natural smile. You have to take care of both of them in a similar way. Brushing twice daily and flossing after every meal is a must. A regular dental visit for a professional dental cleaning is needed.
Veneer vs. crown: how are they different?
Although both veneers and crowns are useful for restoring your smile, the significant difference lies in how they fit your teeth and why you need them. A porcelain veneer covers only the front surface of your teeth and makes your smile flawless. However, dental crowns cover the entire crown of your teeth. Veneers are more aesthetically pleasing than crowns, as they show less gum margin. Crowns are thicker than veneer. Veneers may need to be replaced after a certain number of years, while crowns last longer if maintained properly.
Restorative and Cosmetic dentistry at Magnolia Dental
At Magnolia Dental, our dentists will help you determine whether your teeth need to be restored with a crown or veneer and provide you with the treatment plan that suits you best. We also offer full-mouth reconstruction procedures that can help you achieve a smile that you will be proud to show off.
How do I know which one is best for me?
You might think that since they both have similar functions, they can be used interchangeably. But in reality, they don't work that way. Your dentist will recommend one treatment option over another based on your specific needs. If you have largely decayed and damaged teeth, you may need a crown. On the other hand, if you need minor shape or flaw correction, your dentist will likely recommend porcelain veneers.
How much do they cost?
At Magnolia Dental, you will get dental veneers that typically range in price from
$750 to $1275 per tooth without insurance. However, dental insurance can cover a portion of the cost of crowns and veneers. The cost of a single veneer ranges between $210 and $650 with a typical dental insurance plan. The cost of dental crowns can range from $780 to $1250 per tooth in absence of insurance. With a typical insurance plan, the cost ranges from $190 to $650 or more.