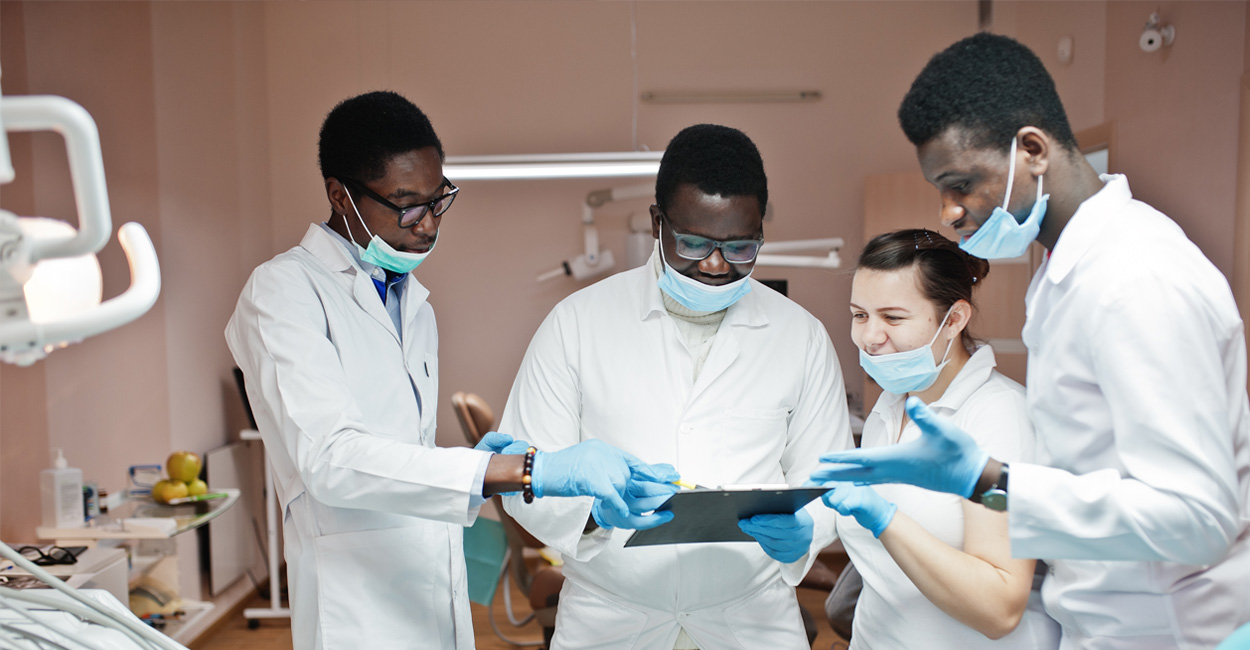 03

Oct
How to Handle Dental Emergencies!
Accidents and dental emergencies do happen, but how you respond will determine whether you save or destroy your teeth. Oh, yes! I can imagine what you're thinking: as if dealing with dental anxiety wasn't stressful enough, now you have to handle a dental emergency. It is unquestionably an emergency when your baby falls on his face, or you have a severe toothache. People frequently rush to the nearest emergency rooms or hospitals in these situations.
Have you heard of an emergency dentist?
Particularly with dental emergencies, you might find yourself waiting three hours in a hospital when a quick trip to your local dentist in Waterdown, would have been sufficient. Yes, dentists are rigorously trained to manage dental emergencies.
What are dental emergencies?
According to the Canadian Dental Association, dental emergencies are potentially life-threatening and require immediate treatment to stop ongoing tissue bleeding or to relieve severe pain or infection.
The distinction between a dental emergency and a dental urgency is subtle. While emergencies are typically life-threatening, an urgency focuses on managing conditions that need quick attention to relieve intense pain or a probable infection
Both can be handled by an emergency dentist in a dental setup, but emergencies do require ambulatory measures thereafter,
Uncontrolled bleeding
Cellulitis or swellings that affect the airway, causing difficulty in breathing.
Road traffic accidents involving head and neck injuries.
Dental urgencies include the following:
Toothache: excruciating dental pain. Toothaches can be caused by dental infections, biting on something hard, stuck food, or gum recession.
Wisdom tooth pain.
Abscess or pus-filled pimple on the gums.
A fractured tooth, caused by a sudden blow, hard food, or a fall.
Avulsed tooth / knocked-out tooth: an accident causing a tooth to pop out. It is prevalent in kids and happens to adults as well.
Post-operative pain: after an extraction, root canal therapy, etc., there can be an exacerbation of pain and swelling.
How to handle dental emergencies and urgencies like a pro:
The answer is to visit your emergency dentist. What does an emergency dentist do ?
1. The dentist can accurately diagnose dental emergencies and explain the dos and don'ts. He will refer you to an emergency room in a hospital with the correct references.
2. Toothaches are painful and brutal and can leave you with headaches, earaches, and restless nights. An emergency dentist performs a quick gum cleaning, saline wash, or tooth filling to alleviate the pain. If you are unable to see a dentist, you could gargle with warm salt water and take an over-the-counter pain reliever for immediate relief.  
Be quick; whether it is for an adult or a child. You need to carry the tooth to the dentist within an hour. The best place to keep an avulsed tooth is in cold milk. The dentist cleans and replaces the tooth in the socket, further treats the infection, and splints it.
The dentist cleans the swelling to drain the pus and make you feel better.
The last molar hurts when it is erupting. Furthermore, it is typically found to be impacted in the current population. This leaves very little to no room for it to erupt. Tooth decay, gum overgrowth, and recurrent food lodgment are the main causes of tooth and ear pain in that region. The dentist will surgically remove the tooth under local anesthesia.
the dentist evaluates the extent of the fracture to either salvage the tooth or extract it and replace the same with a dental implant.
Quick tips to address dental emergencies at home:
Warm water with a pinch of salt rinses
Paracetamol to alleviate the pain
Clove oil for a swollen gum
Keeping a wound clean
Emergency Dentistry in Waterdown is synonymous with Magnolia Dental. Magnolia Dental is one of Waterdown's upscale dental practices. The clinic is accepting new patients and would love to have you. Book a dental appointment easily through the website, or just give a call and speak to a member of the team who will be happy to assist you with a same day emergency appointment.