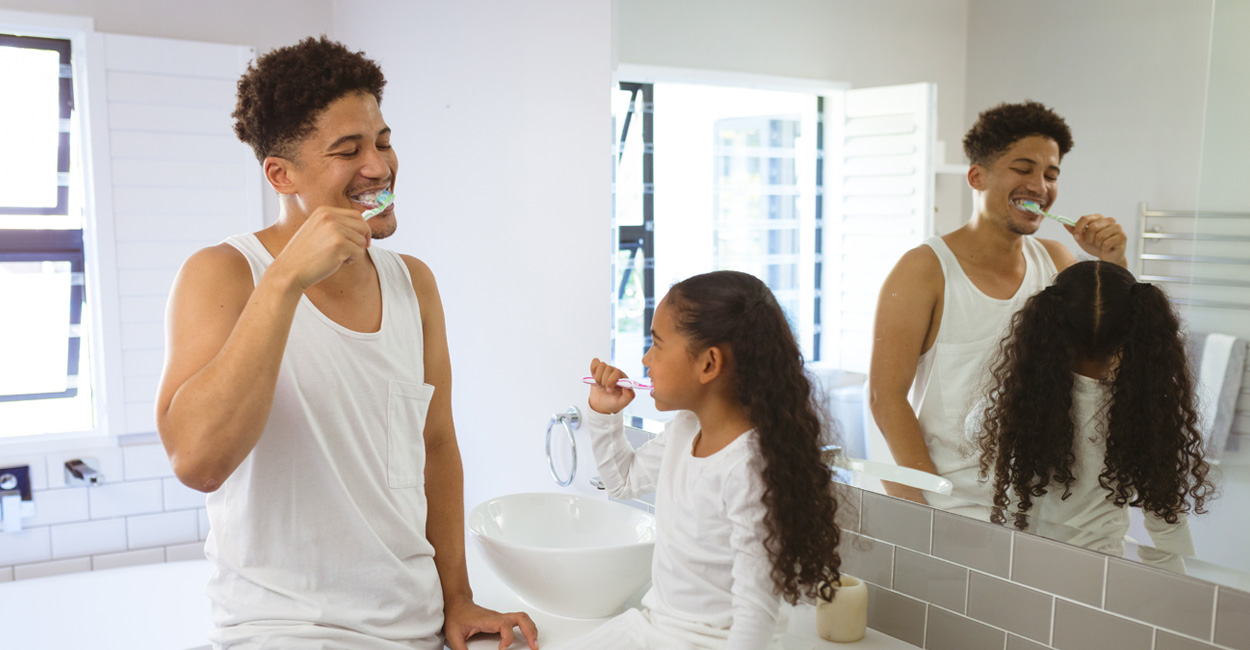 11

Oct
Brushing – Must Know Do's and Don'ts
How do you maintain oral hygiene in-between your dental appointments? Simply by brushing your teeth. Teeth cleaning with a toothbrush is one of the first activities that mom and dad teach. It's easy and yet so intricate. Rightly so! It is indeed difficult to brush correctly. Dental exams by dentists repeatedly emphasize the importance of tooth brushing.
We at Magnolia Dental take pride in educating our patients and not just treating them. Let's take a quick look at the dos and don'ts of brushing your teeth.
Brushing - Dos of brushing that you need to swear by!
It is necessary to brush twice daily. Teeth cleaning before bedtime is important. Why so?
When we sleep, our bodies enter a state of hibernation, and our mouths barely produce any saliva. A dry mouth is a perfect environment for bacteria to grow, which is bad for the enamel. Rapid bacterial growth occurs when leftover food is present. Tartar and cavities both develop quickly. This culminates in waking up with bad breath. Thus, brush your teeth before going to bed and refrain from snacking at midnight afterward.
Don't brush before breakfast; instead, do so afterward since breakfast and lunch are frequently spaced apart, and good oral hygiene is crucial.
2. Brush for about 2 minutes:
There is no ideal time span for brushing. But kindly take your time! Don't use your phone or wander the house while you're brushing your teeth. A dedicated team of oral hygienists at Magnolia Dental will spend time educating you and recommending tools to make brushing easier for you.
3. Brush technique – is more important than brushing frequency!
You should never brush your teeth horizontally. The best way to brush is to make slight sweeping motions while holding the brush head at a 45-degree angle to the gum line. Gum recession is caused by improper brushing techniques.
4. Replace your brush when the bristles fray (3 to 4 months):
If your bristles fray too fast, the brushing is too hard. You shouldn't use force and scrub your teeth. Be gentle and use a soft toothbrush. Watch out for the fraying and distortion of the bristles, which should take about 90 days.
5. Use a soft toothbrush:
Bristles can be classified as soft, medium, or hard. Soft bristles are typically preferred by dentists over harder ones because they are less damaging to enamel than the former. Soft toothbrushes are also gentler on the gums and less likely to cause them to recede.
6. Use fluoride-based toothpaste unless you are allergic: 
Fluoride guards teeth against decay by strengthening developing enamel and reducing the amount of acid produced by bacteria in the plaque.
7. Clean your toothbrush:
Please do not boil your toothbrush. Either soak it in an antibacterial mouthwash or dip it in mild lukewarm water / mild peroxide sol solution. For disinfection, UV toothbrush sanitizers are available.
8. Store your toothbrush correctly:
It is best not to store the toothbrush in a closed case. Clean it and store it in a hygienic rack "outside" the bathroom. Yes! Studies shows fewer microbes when stored away from the washroom.
9. You have to brush your baby's teeth:
Brush your baby's teeth as soon as you see the first milk teeth erupt.  A child's milk teeth or deciduous teeth play a pivotal role in his overall health and confidence. 
10. Visit your dentist periodically!
Needless to say, dental visits do not follow a universal protocol. Some people only need to visit twice a year, while others may need more than that. In order to avoid future painful, expensive, and time-consuming dental procedures, preventive dentistry suggests routine dental checkups.
1. Do not use hard toothbrushes.
2. You have to brush your teeth, not scrub them. 
3. Do not forget to use brush adjuvants!
Dental floss and mouthwash assist the toothbrush in helping with your overall oral hygiene.
4. What happens when you do not brush your tongue?
You develop infections and bad breath. The white-coated tongue is common in patients with poor oral hygiene.
5. Do not use abrasive pastes and tooth powders.
6. Do not brush immediately after eating or drinking.
Busting a common myth, foods and beverages contain acidic portions that soften the enamel. By brushing teeth immediately after food, the chances of enamel erosion increase.
7. You do not have to brush after every meal.
Rinse and wash away all loose leftovers in the mouth; brushing twice a day is sufficient.
8. Never share your toothbrush.
9. What happens when you miss brushing your teeth?
For every six hours of leftover food, there is a small portion of calculus/tartar that is formed.
10. What happens when you miss your dental appointments?
The presence of tartar, stains, minor tooth decay, and gum recession goes unnoticed. You may have to undergo further complicated dental procedures later.
Magnolia Dental is one of Waterdown's upscale dental practices. From routine checkups and cleanings to dental emergencies and your children's first dental visit, we offer a full range of dental services to take care of the teeth of you and your family. A well-informed patient is a good patient.