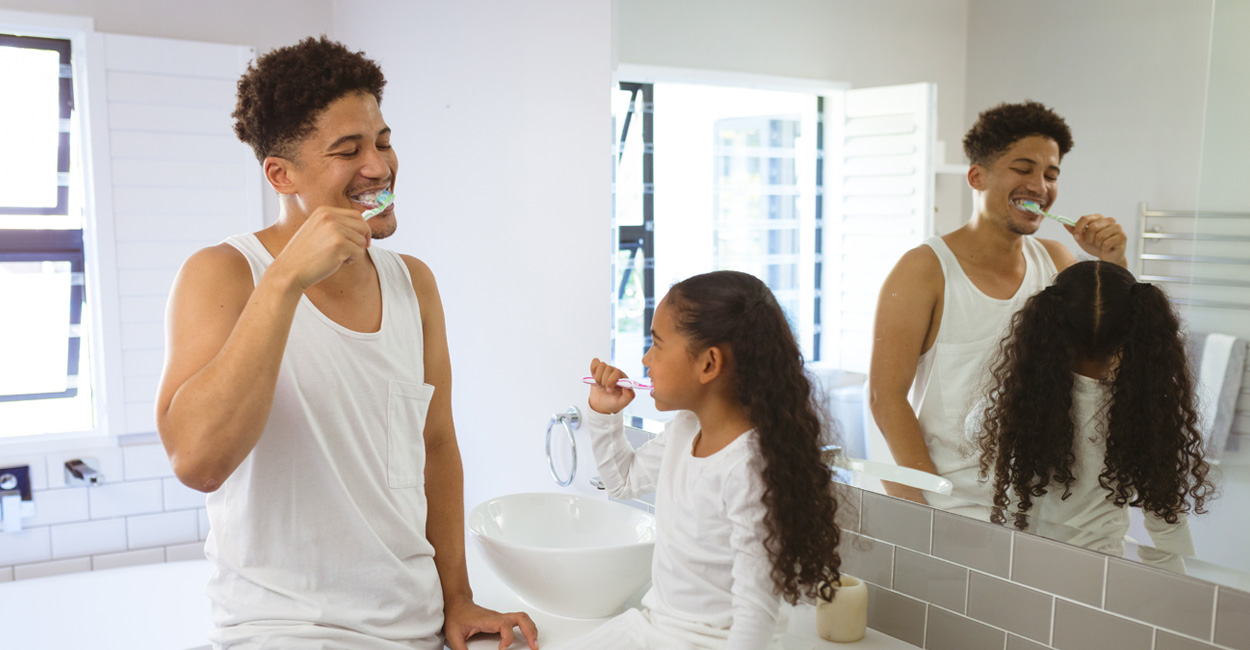 26

Aug
Why is Dental Care for Kids Important?
Preventive care is the cornerstone of excellent oral health, and the earlier you begin, the better it is. Pediatric dentistry offers oral care to infants, children, and teenagers. Dentists for kids are rigorously trained to treat and monitor a developing child's dental needs in order to avoid lengthy, uncomfortable dentist visits as an adult. We at Magnolia Dental have helped millions of kids and teenagers lead an adult life free of dental phobia and toothaches.  
What makes pediatric dentistry so important?
Children are more prone to dental issues. Let us understand why:-
Babies often sleep while sucking on their milk bottles. The lactose in milk is a perfect breeding ground for cavity-forming bacteria. Dentists for kids always discourage this habit.
Snacking on sugary foods like chocolates, biscuits, candies, toffees, cookies, etc. is harmful to the enamel.
Unhealthy junk foods like pizzas, french fries, potato chips, and nachos are sticky and high in salt and preservatives. Long-lasting residues from these cause gum bleeding and bad breath.
It can be challenging to train kids, especially when it comes to oral hygiene. Numerous dental problems may develop when parents are not attentive to their child's habits.
What is the right age to see a dentist?
Visit us at Magnolia Dental as soon as you see the first milk teeth erupt. Yes, infants also need dental care.
Why should you care for your child's baby teeth?
It's common for parents to think that milk teeth will be shed eventually, so why care? Dentists for kids strongly believe that a child's milk teeth or deciduous teeth play a pivotal role in his overall health and confidence. Let's understand why:
Persistent cavities in milk teeth can

damage the underlying permanent tooth bud.

Losing a milk tooth too early can cause crooked adult teeth, impaired chewing, and poor speech.
Children who have distorted front teeth lack confidence when smiling and interacting.
Children become irritable due to ongoing tooth pain and bleeding gums.
Poor oral hygiene is a source of bacteria and infection that travels into the gut with food and affects your general health.
Parents who succumb to their child's fear of the dentist end up doing more harm than good.
How does Magnolia Dental stand out in pediatric care?
It is special in many ways.
Our dental office environment is friendly, calm, and less intimidating. Games, toys, and story books are readily available to engage the child's attention. Your child can watch his favorite Netflix show on a television screen attached to the chair.
Customized treatment: we at Magnolia Dental customize the treatment plan pertaining to your child's unique dentistry needs. The dentist and the staff are friendly and spend quality time with the child to familiarize him with the procedures. The majority of each appointment is spent counseling the child. They teach oral hygiene habits in a friendly manner.
Anesthesia for kids:

dental freezing

or numbing of the area prior to a procedure is common for children. It ensures a comfortable, hassle-free appointment. Laughing gas or nitrous oxide sedation is frequently used for pain-free dental freezing. It is only used when indicated.
Instruments: we use dental tools that are very different from those used in adult dentistry. They are designed to fit a child's small mouth and come in vibrant colors to make them appear less frightening.
Tips and tricks to keep your child's teeth healthy!
Reduce bottle-feed at bedtime.

Avoid frequent snacking and sugary foods

Brush twice daily
Use a child-friendly toothbrush and toothpaste
Visit your pediatric dentist periodically.
At Magnolia Dental, we strive to make our office feel friendly and welcoming. We prioritize excellent patient care and customer service. Have a look through our patient testimonials to see why so many have picked Magnolia to be their dentist in Waterdown.