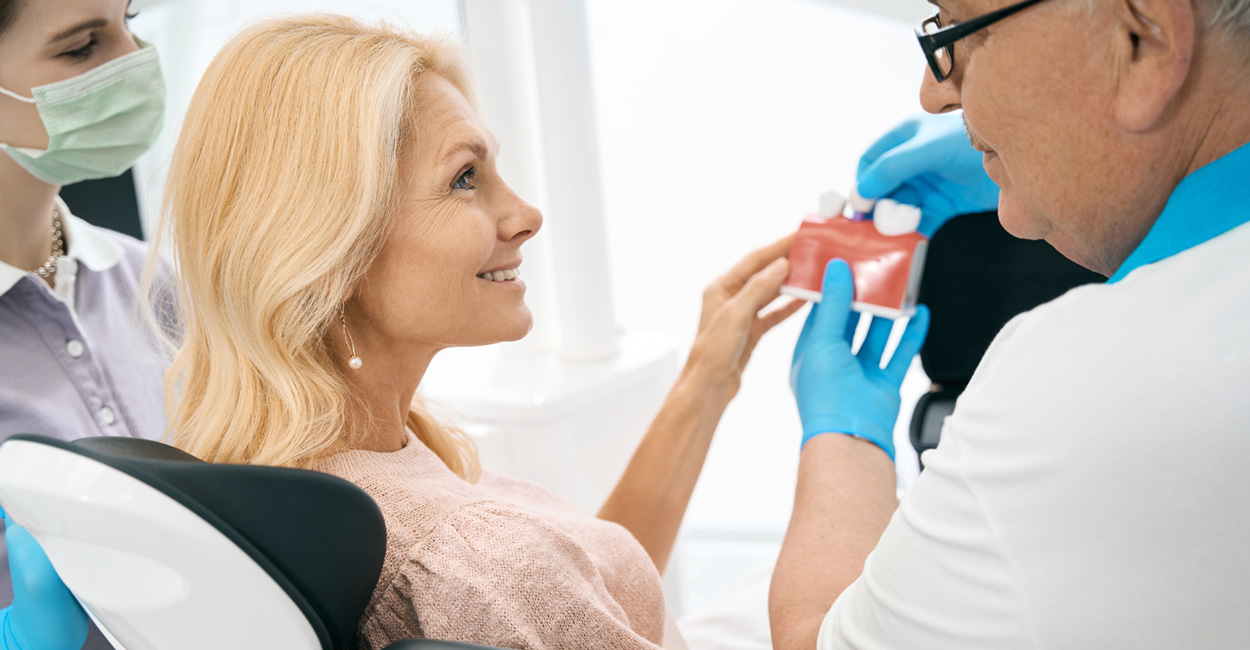 31

Aug
When to See a Dentist
There is no one-size-fits-all protocol for dental visits. For some, a twice-a-year visit suffices; for others, it could be multiple. Preventive dentistry recommends periodic dental checkups to prevent painful, expensive, and tedious dental treatments in the future.
We, at Magnolia Dental, Waterdown prioritize general dentistry on every patient's first visit. Our treatment plans provide you with a holistic oral care regimen that is tailor-made for you. Be it teeth cleaning in Dundas or fillings and pediatric care, Magnolia Dental is your go-to destination.
Reasons why you need to visit the dentist:
A toothache is a dental emergency. It is usually caused by cavities, fractured teeth, and receded gums.
This is the worst nightmare of an ice cream lover! Oh yes, it is a nuisance when having a cold drink, ice-creams, hot chocolates or any sugary savories.
Whether you're brushing, biting an apple, your bloody tooth prints are everywhere. It is scary, sometimes painful, and undoubtedly embarrassing.
Waking up with an obnoxious odor in the mouth or feeling the same during the day is a matter of concern. Visit us at Magnolia Dental to get a dental examination soon.
Do you notice any yellowish discoloration of the teeth? Acid reflux, tea, and caffeine can often stain the teeth to make them look yellowish-brown.
Uneven, crowded teeth, are a common dental woe. It can cause gum infections, chewing problems, and unconfident smiles.
unavoidable extractions lead to missing teeth cause drifting of the surrounding teeth which affect chewing.
Grinding and clenching of teeth, a major fall, cause jaw pains. Talking, laughing, chewing and yawing becomes difficult in this case.
9. Decayed teeth in kids:
Irregular brushing, chocolates, and prolonged bottle-feed cause rampant decay in your child's milk teeth. It is pivotal to safeguard baby teeth for a healthy permanent dentition in the future.
10. Damaged teeth in the elderly:
Our parents and grandparents warrant special care and attention. Teeth in geriatric patients are broken, damaged, and worn out. They often have missing teeth, causing difficult chewing. Early intervention by preventive dentistry averts lengthy and invasive procedures in old age.
Common dental procedures in dentistry:
1. Teeth cleaning and teeth whitening:
Scaling and polishing of teeth keep the mouth free of stains and calculus. Mildly discolored teeth are whitened using biocompatible peroxide solutions and lasers. Magnolia Dental offers you the best teeth cleaning in Dundas.
Cavities and decayed teeth are filled to prevent pain and sensitivity using louride ric cements
3. Root canal therapy (RCT):
Deep cavities causing pain need to undergo root canal treatment. 
5. Replace missing teeth:
Get a smile makeover by the best cosmetic dentists in-house. Smile with confidence henceforth.
We offer braces, clear aligners, and Invisalign treatment. We are accepting new patients and would love to have you. Book a dental appointment for an orthodontic consultation through our website, or just give us a call and speak to a member of our team who will be happy to assist you.
Our dental office, Magnolia Dental, has a very warm and welcoming atmosphere. Patient satisfaction is very important, especially when it comes to your child.
Magnolia Dental is one of Waterdown's upscale dental practices. We provide a full range of dental services to look after the teeth of you and your family, from routine checkups and cleanings to dental emergencies and your kids' first dental visit. At our office, we want to foster a friendly, welcoming environment. We prioritize patient satisfaction and excellent customer service.