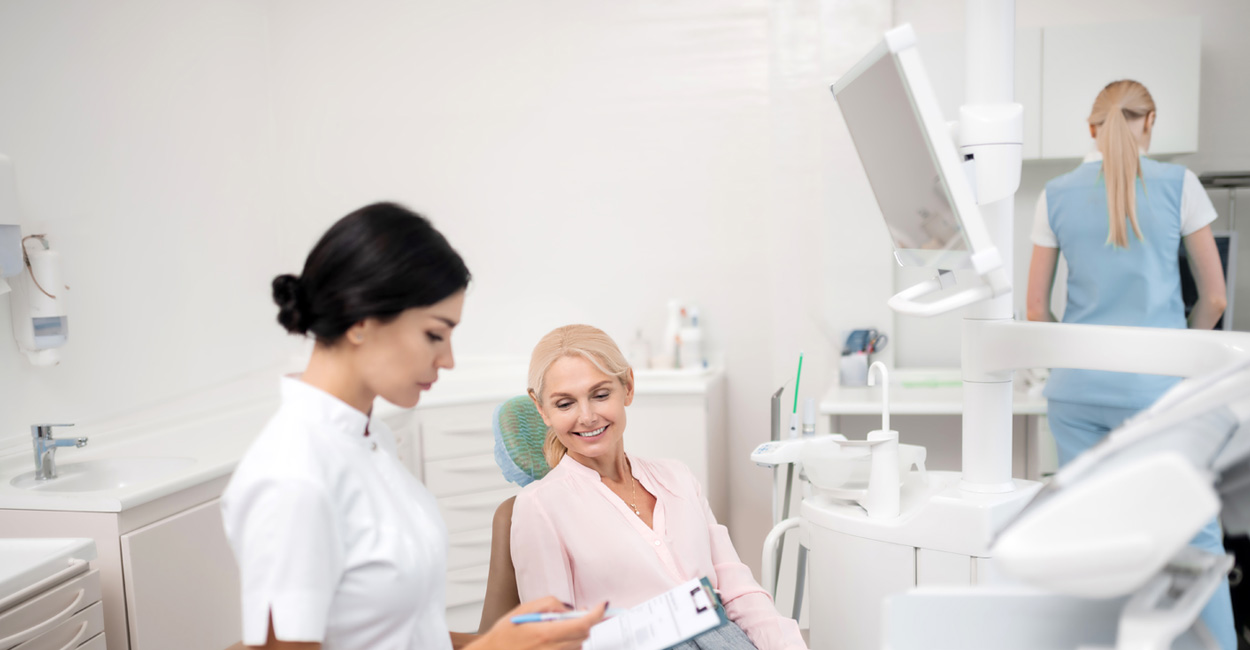 05

Sep
What to Look for While Looking for a New Dentist
Shifting bases come with a million to-dos that need your attention. From choosing a grocery store to choosing a physician, you need to keep convenience, finances, and quality in mind. This requires research and decision-making. An equally important task is to find a new dentist, especially a trustworthy one. Whether it be tooth fillings, teeth cleaning, sealants, or cosmetic dentistry, let us help you find the best dentist in Waterdown
Magnolia Dental, Waterdown is a boutique dental office in Waterdown. Have a look through our patient testimonials to see why so many have picked Magnolia to be their dentist in Waterdown.
Tips and tricks to choose a new dentist:
All of us want the "best dentist near me," isn't it? But how exactly do you choose one dentist over the other?
1. Scrutinize the list of dentists near you:
Find nearby dentists, but avoid selecting one simply because it is around the corner. Convenience is great, especially in today's hectic world, but location does not always equate to perfection. I am sure you wouldn't mind driving an extra mile for better and ethical treatment.
Modern dentists are tech-savvy and have a digital presence. Images of their dental offices, practices, case studies, and testimonials are easily accessible for you to feel comfortable before you visit the clinic.
Understand the accreditations, achievements, and certifications of the doctor. Dentistry is multisectorial. Magnolia Dental, Waterdown houses one of the finest teams of dentists in Dundas. Be assured of receiving a comprehensive treatment plan
3. Avoid dentists with limited scope:
4. Look for the latest dental technologies:
The dental office should be equipped with the latest gadgets, be it for simple teeth cleaning, cosmetic dentistry, or a dental emergency. X-rays, scans, digital impressions, and esthetic materials should make the workflow quick, easy, and easily accessible for the patients.
Word of mouth is a great way to market a clinical setup. First-hand information from a regular patient is the best way to pick your dentist. Today's world prioritizes right-to-information and Magnolia Dental, Waterdown respects that. They are omnipresent on social media and various search engines to help you understand their services better. There are before and after photographs of some of the most beautiful smile makeovers curated by the cosmetic dentists. Customer service and deriving a great patient experience is of utmost importance.
6. Financial flexibility and insurance cover:
It's important to know how your dental insurance works. You might need to select a dentist who participates in your plan if you want to maximize your dental insurance & financing benefits and pay the least amount out of pocket for your care.
To conclude, we at Magnolia Dental are accepting new patients and would love to have you. Book a dental appointment easily through our website, or just give us a call and speak to a member of our team who will be happy to assist you. Magnolia Dental is the winner of the Best Dental Services Award.