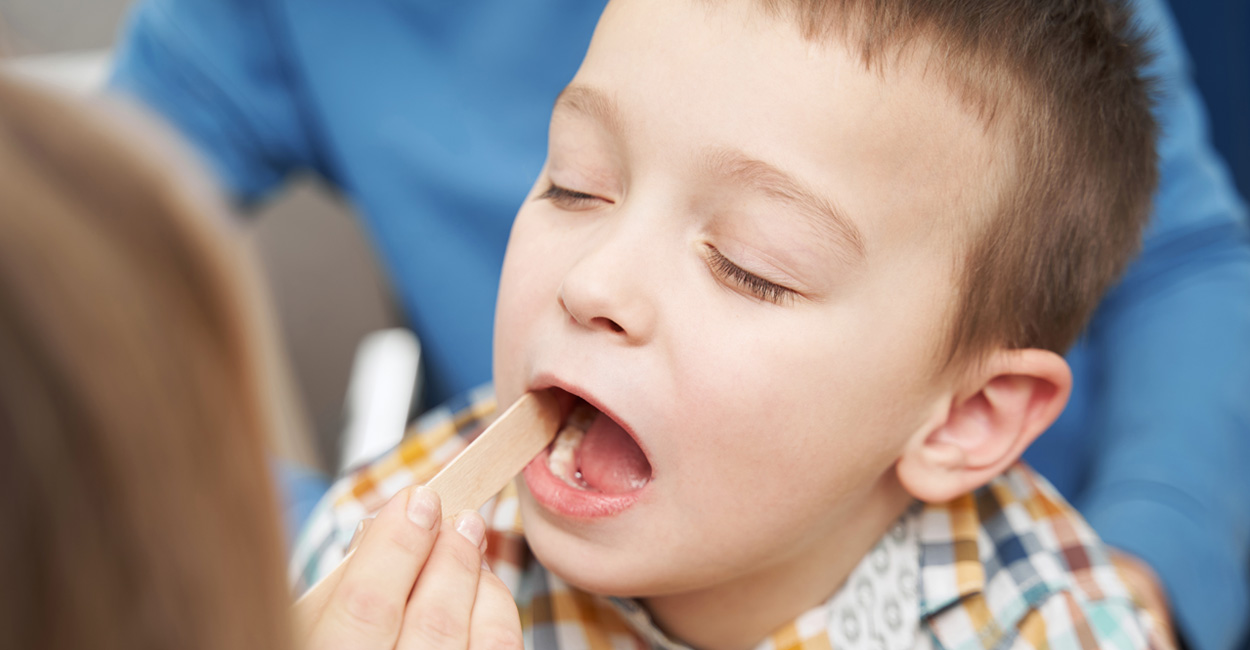 22

Aug
How to Maintain Your Tongue's Health
The famous writer Washington Irving once said, "The tongue is the only tool that gets sharper with use." Rightly so, this mighty muscle mass occupies a third of the mouth. Despite this, it is not given any special attention and is incredibly underappreciated. The tongue frequently experiences texture and color changes that could indicate a particular underlying disease. Thus, cleaning your tongue is important.
Why is the tongue such a crucial organ?
 It helps in efficient chewing
 It helps to swallow the food
 It contains around 10,000 taste buds! We can enjoy the delicious treats because of it.
There are about eight muscles in it! It aids in speech.
It controls the airway tract, making breathing easier.
How can you maintain a healthy tongue?
1. Rinses with lukewarm water and a pinch of salt:
Your tongue comes into contact with all the food and beverages you consume. The loose debris that is left behind builds up over time. Hence, a quick wash after every bite is important.
2. Rinses with lukewarm water and a pinch of salt:
Warm salt water rinses are a pivotal part of oral health with miraculous effects. Our edibles break down into various acids before digestion; this makes the mouth acidic. Acidic pH is ideal for bacteria to flourish. The warm, salty water alkalizes the pH and pauses bacterial growth. Do it at least once a day.
Tongue cleaners are of 3 types: 
a. Tongue scraper: it has a metal blade with plastic ends bent like an inverted "U"'. Use it by starting at the back of the tongue and working your way forward. Next, wash away the debris that has accumulated and repeat the process several times. 
 b. A tongue brush is a round flat brush with ultra-soft, micro-pointed bristles that are designed after a surgeon's scrub brush. The scraper collects and removes the bacteria that reach deep into the uneven crevices of your tongue. You need to replace the device every 3–4 months. 
 c. Toothbrush:  a few toothbrushes come equipped with a tongue cleaner on the back of their heads. 
It is an ancient east Indian practice that is trending worldwide now. Before brushing your teeth in the morning, engage in this practice by swishing a spoonful of coconut or sesame oil around in your mouth for 10 to 15 minutes. It removes the gooey bacteria and keeps the gums flexible.
5. A balanced diet and enough water consumption: 
Eat a balanced diet and cut down on the sugar content; this reduces the acidity in the mouth. Drink 8–10 glasses of fresh drinking water a day to maintain the pH and the saliva flow in the mouth. These habits reduce bad breath (halitosis). 
6. Be mindful of the food's texture and temperature:
"Remember when you sipped the rich, aromatic, freshly brewed coffee, and oops!"
The burnt tongue kept hurting for the next few days. Therefore, always verify the temperature of the food before eating.
Say no to tobacco and cigarettes. They are detrimental to your tongue and teeth.
Stress raises the level of catecholamines in the body, which can cause tongue ulcers and burning sensations. Regular physical activity, yoga, and meditation can aid in reducing stress and anxiety.
Visit us, your trustworthy dentists, at Magnolia Dental, Waterdown,  and get your dental check-up done  
Halitosis, or bad breath, is the most common dental problem worldwide, rand is a major cause for embarrassment. 
Plaque and tartar on the teeth

Red swollen gums

 

Multiple cavities and chronic tooth infection

 

Coated tongue

 

Inadequate water consumption

 

Dry mouth

 

Indigestion, bloating, and acidity.

 

Sinusitis, bronchitis

 

Liver or kidney disorder.

 

Smoking and drinking
Tips to prevent/cure halitosis:
Teeth cleaning

at home:

brush your teeth twice daily; do not forget to clean the tongue too.

 

Rinse

your mouth after a meal; cut down on untimely snacking.

Visit your dentist:

the quickest cure for halitosis is

teeth cleaning

. Otherwise, called scaling and polishing,

teeth cleaning

involves the use of an ultrasonic machine that swiftly removes the plaque and deposits from the tooth surface.

Teeth cleaning

has to be done periodically and is the best way to maintain oral hygiene.

 
Drink sufficient

water

and add

vitamin C-rich fruits

and supplements to your diet. This boosts saliva flow in the mouth.

 

Cut down on

sugary foods

and

carbonated drinks.

 

Quit smoking.

Get an opinion from your physician in regard to other health issues.

 
Visiting your dentist periodically is very important to ensure your optimum dental health. You can consult us virtually on magnoliadental.ca .or call us to book an appointment; we will help you maintain your oral hygiene better and keep you updated about the latest procedures at Magnolia Dental, Waterdown.